Tue 25 Dec 2007
for big and for small.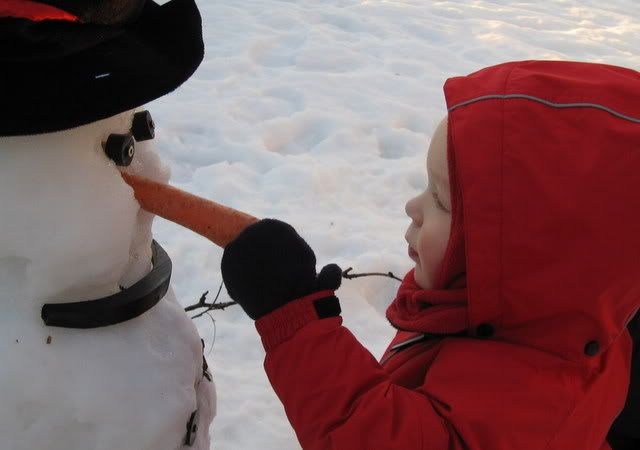 three little boys here all together at Grandmaman & Grandpapa's house, the whole clan, Catholics and Jews and a lapsed Protestant and the atheist all overeating in fellowship, playing with trucks and trains and sleds and plastic duckies, chocolates hidden away until darkness falls and the babies are asleep. 
Oscar has discovered – probably at the babysitter's – that there IS such a thing as Santa Claus.  joyous greetings of "Sha sha!" fill the house, discoveries of fat men in beards and red suits around every corner, as Grandmaman is well-decorated.  the snow continues to delight.  snowmen, built by older cousins, are better than Christmas itself.
and yesterday morning, watching Oscar and his cousins, all born within two years of each other, race firetrucks around the basement like small, happy banshees, it struck me with an urgency that i haven't felt in ages…the ache, the absence of the little second-born cousin who should be there in that pile.  my first child, darkest-haired of these four boys, forever smallest.  and the tears welled up and spilled but i could swear i felt him there for an instant, felt him in that longing, knew him all over again, celebrated him.  and that was a Christmas gift, that instant where i could see him, almost, a wee shadow with the other boys, all laughing.
may you all have joy this season, and peace.  we too, are blessed, every one.
---
23 Responses to " …and so this is Christmas "
Comments:
Leave a Reply