Mon 21 Apr 2008
…or how a three-day, two-party, four-cake,  triplicate-dinner bonanza of second birthday celebrations ensured that Oscar will now expect pure sugar with every meal for at least the next month.
every little boy should have a mother on bedrest for his birthday, apparently.  parties materialize from all corners.  mamas gain ten pounds and like it.  teeth hurt.  good times are had by all.
the first cake was gelato and sorbeto, at Auntie Cindy's, with cousins and friends and Grandmaman & Grandpapa.  all cakes are now greeted with the gleeful cry of "ice!"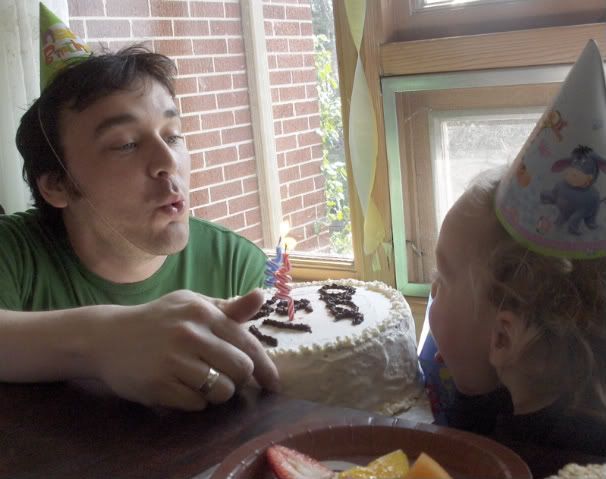 the second cake, upon return to Charlottetown, sported homemade boiled icing by Grandpa Tom.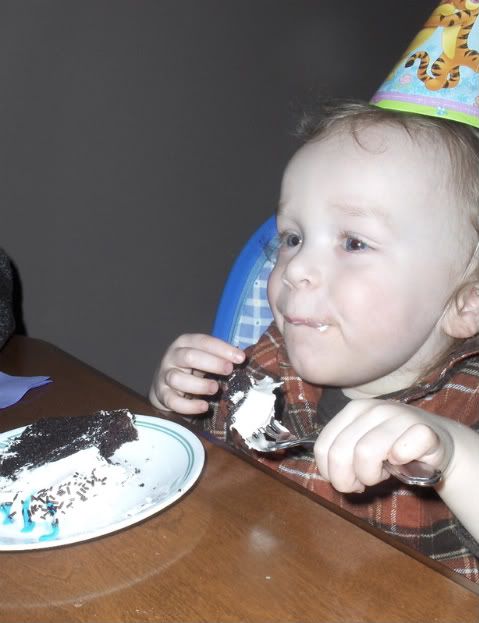 in the full swing of the party spirit by day 3 of the party circuit, Oscar welcomed guests to party number 2, hosted by his babysitter.

and downed a cupcake to boot…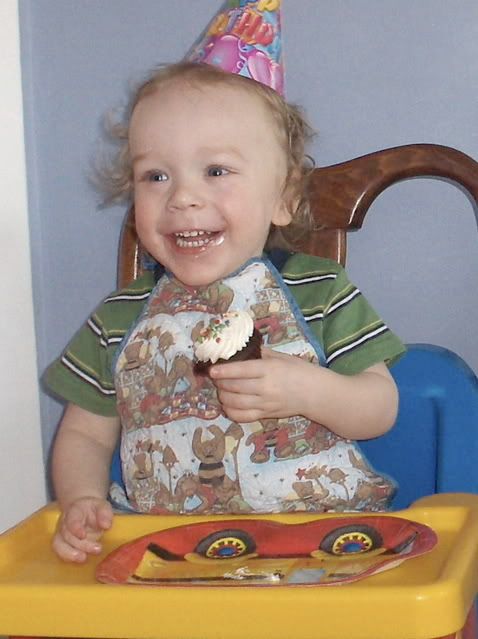 to cap the festivity round-robin, Nannie dressed as a clown to surprise Oscar at her house.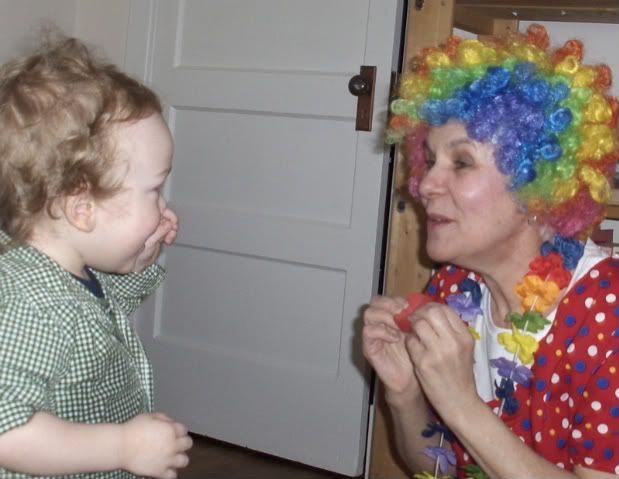 but the Elmo cake was the crumb – or ze waffer-thin mint – that broke the camel's belly…and sweet Oscar blew up like Mister Creosote in that Monty Python sketch.  i swear, he said fug off, i'm full.  then he asked for more.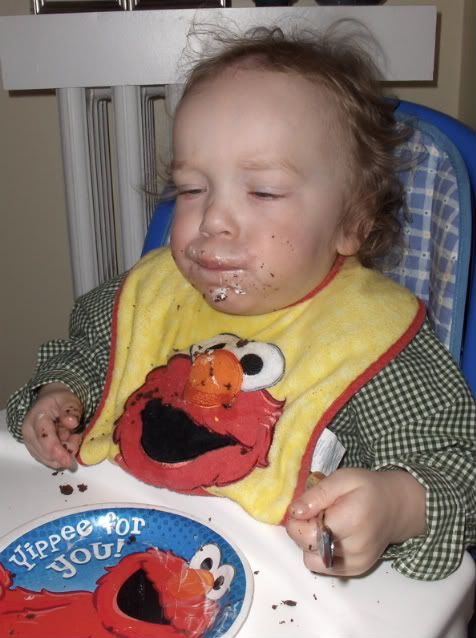 he is two, and wild and beautiful, and has consumed more sugar in the past three days than in the entire rest of his life to date.  he is my joy.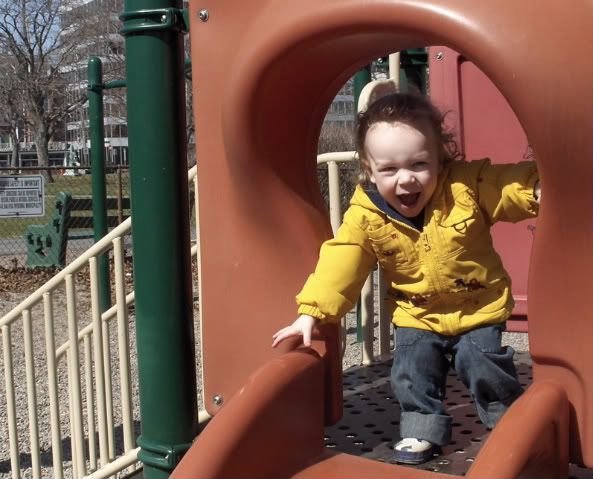 happy birthday, little one.  may every year be so sweet.
---
36 Responses to " two years, four cakes "
Comments:
Leave a Reply