Thu 15 Jan 2009
(…or rather, love by one who cannot speak.)
you have your first crush, daughter.
on your brother.
(ahem…it's true, that's not as unusual as it ought to be 'round here. we have entire towns in these parts where only two or three last names can be found on the mailboxes…we're, uh, like royalty that way, us Maritimers. but i'm thinking you'll outgrow this smitten state at some stage. like when you realize he's been stealing your toys for months now.)
still…you could do worse for your first love, your first case of hero-worship. he's noticing your gaze, standing straight-backed and benevolent in the light it casts around him. i kinda hope you keep a little of this same twitterpation in your eyes for him, throughout your lives. i hope he keeps a little of the tenderness he sometimes shows you in his.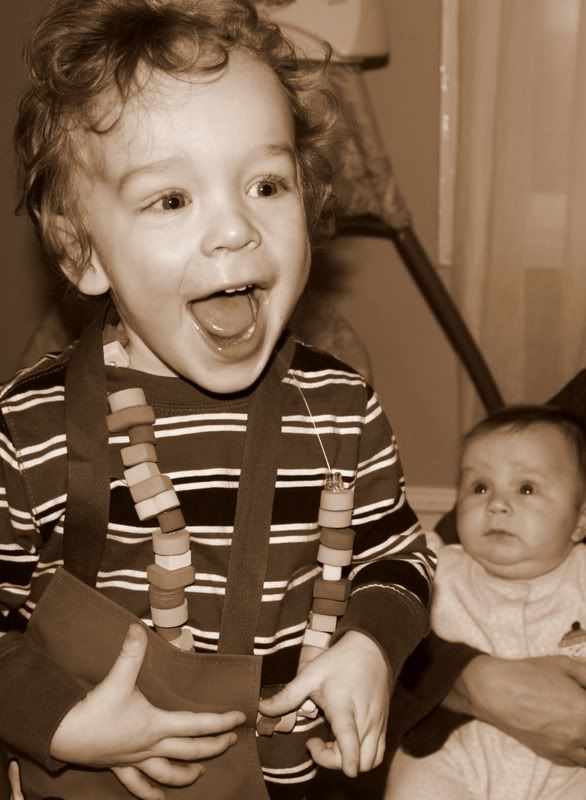 (you will note that the "short" new haircut is not so short, just…not so long, thus saving O from impending mullet-hood.)
---
20 Responses to " a love that dare not speak its name "
Comments:
Leave a Reply